Computer Consulting Services In NYC
It is common knowledge today that the background of any modern business runs complex computer and information ecosystems. As technology evolves to become simpler for the user, behind the scenes the code gets more demanding and computer consulting services are necessary. It is critical that a business delegates every task of taking care of this side of the business to the right experts.
If you do business in the New York area, WPG Consulting should be your go-to managed services provider. Trust us to provide the much need professional guidance and technical support for every facet of your business IT systems,
At WPG Consulting, we understand that technology is a new but rapidly evolving science. Only businesses that embrace new techniques, methodologies, and tools get to stay competitive in an upmarket such as New York. We have specialized in providing comprehensive computer consulting services in New York to enable our clients to focus on the core competencies of their businesses.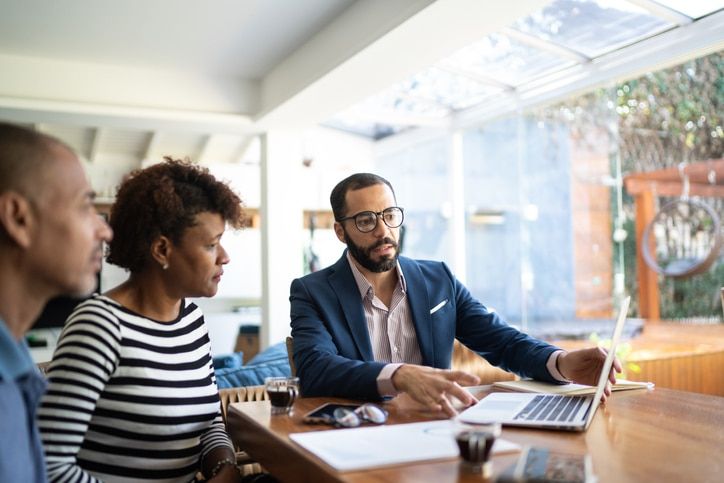 What Does WPG Consult's Computer Consulting Services Cover?
At WPG Consulting, we strive to provide a broad range of IT and computer services to businesses and professional service providers. Our services can be tailored to meet the specific needs of the client. At its core, our computer consulting service aims to help your business streamline its networks, boost performance, and minimize downtime. We have a robust and passionate team of IT professionals whose work culture is to put the customer first.
Here are some of the core computer consulting services that WPG provides:
1. Apple Support
A significant number of businesses in New York base their operations on Apple's Macintosh systems. If your business systems run solely on macOS or Mac OS X or wish to integrate them with Windows or Linux servers and workstations, WPG Consulting can help you. Our engineers have the experience and depth to systematically handle the complexity of architecting, configuring, integrating, and deploying Apple-based computer systems.
We offer clients that use MacOS as well as Mac OS X a variety of essential IT and computer consulting services including:
Desktop configuration
Migration to and from Mac OS with Mac apps
Apple network infrastructure consultation and configuration
Security and compliance evaluation
Backup and recovery of data on Mac devices
Network integration consultation
Integration of Apple systems with Microsoft networks
Integrating services with iCloud
Using Microsoft Windows apps from Mac
2. Microsoft Support
Microsoft's suite of software and cloud-based services are designed for simplicity and with the end-user in mind. However, most features and aspects of the software and tools need thorough configuration, continuous maintenance, and constant updates to allow whole teams to effectively work and collaborate on them. Between Office 365, Sharepoint, one drive, Azure, and all the other tools, it can be a challenge to ensure everything is up to date and there are no bottlenecks in the system.
This is where WPG Consulting comes in. We are well trained and experienced in the ins and outs of all Microsoft apps and can help your business move forward if you rely on these tools and services. Our computer consulting services covers:
Maintenance and repair of Windows-based servers and workstations
Configuration of desktops, workstations, and cloud services
Setting up antivirus, firewalls, and carrying out security tests
Network configuration, support, and penetration testing
Optimization of various Microsoft software for improved performance
Data backup and recovery
3. Linux Support
WPG Consult's Linux consulting services offer small and large businesses as well as developers and IT departments assistance with deploying, optimizing, and maintaining Linux systems. Whether you need advice on investing in Linux or other alternatives, you can come to us for unbiased guidance.
If you already use Linux systems in your business, we will provide you access to a qualified team of Linux specialists to help configure your systems to work with Microsoft-based and Cisco technologies. Other services include:
Providing online support for Linux networks
Integrating Linux services with Windows and other systems
Support for Linux-based network tools
Linux server migration, configuration, and maintenance
Remote server administration
4. PBX Phone Support
PBX phones are excellent for modern business. They are outstandingly flexible, allow for easy integration with business systems, and allow for quick and efficient deployment of mass-scale operations. However, while PBX phones can help your business grow its reach with low-cost and powerful features, it takes effort and skill to configure and maintain them.
WPG Consulting offers expert computer consulting services for a range of PBX phone systems. Whether you need regular maintenance, expansion, or troubleshooting, we have experienced telecommunication experts to get it done.
Our PBX Phone support services include:
Building advanced features on existing PBS Phone Systems
Providing on-site and remote assistance
Integrating multiple systems in the PBX system for improved scalability
5. Hardware and Computer Consulting Services
WPG Consulting takes the time to understand the specific needs of every customer before recommending the best and most practical solution. We provide a range of services for different types of hardware. These include:
Guidance on the ideal hardware for specific use-cases. These include personal computers, laptops, workstations, and PC accessories
Installation and configuration o tablets and mobile devices
Server and storage hardware
Local and remote backup solutions
Local and WAN equipment
Low-voltage cabling
Why Choose WPG Computer Consulting Services
WPG Consulting specializes in creating innovative IT solutions and providing cutting-edge computer consulting services to businesses in New York and the tri-state area. Here are some of the top reasons to choose us:
Professional Engineers and IT Support Staff: Our teams of computer consulting professionals have experience in their relevant field. They have the latest cutting-edge information you need to make decisions that benefit your business.
24/7 Service Availability: Business is very competitive in New York. Because we help businesses stay online, we are reachable to provide computer consultancy and support 24 hours a day, 7 days a week.
One-Stop-Shop: WPG Consulting provides a wide range of IT and computer consulting services. We will handle all aspects of IT for your business, each tailored to the specific needs of your business.
Thorough Consulting: At WPG Consulting, we are thorough. We have the experience to handle all kinds of complex projects and will coordinate and see every aspect and task to completion.
100% Satisfaction Guarantee: Everyone who works for us wants you to be completely satisfied with our computer consulting services. No hassles, no jargon, and no problems.
At WPG Consulting, we get it done right the first time.