Cyber threats are on the rise, with attacks becoming more sophisticated and disruptive. Yet many organizations still underestimate the importance of robust network security protections. The stakes are too high to let your guard down.
This article outlines 8 compelling reasons why network security should be a top priority for every business. Taking a multi-layered approach is key to fully protecting your data, operations and reputation.
As cyberattacks grow more frequent and damaging, network security has become an imperative rather than an option. The average cost of a data breach now exceeds $4 million. Yet many organizations still have gaps in their protections, leaving them highly exposed.
Solid network security provides defenses on multiple fronts against external and internal threats. Measures like firewalls, VPNs, sandboxing, encryption and segmentation all work together to safeguard the technology assets underpinning your business.
While network security requires ongoing investment, the multifaceted protection it provides is essential for risk management and long-term viability.
Here are 8 key reasons every organization must make security a top priority:
1. Safeguarding Customer and Company Data
At the core, one of the most vital benefits of network security is protecting sensitive data against theft or unauthorized access. Measures like access controls, network segmentation, encryption and data loss prevention enable securing critical customer information, intellectual property, HR records and other confidential data.
Failing to adequately secure sensitive data can lead to devastating breaches that severely damage your reputation and erode customer trust. Network security helps avoid costly data exposures that derail businesses.
2. Guarding Against Cybercrime and Hacking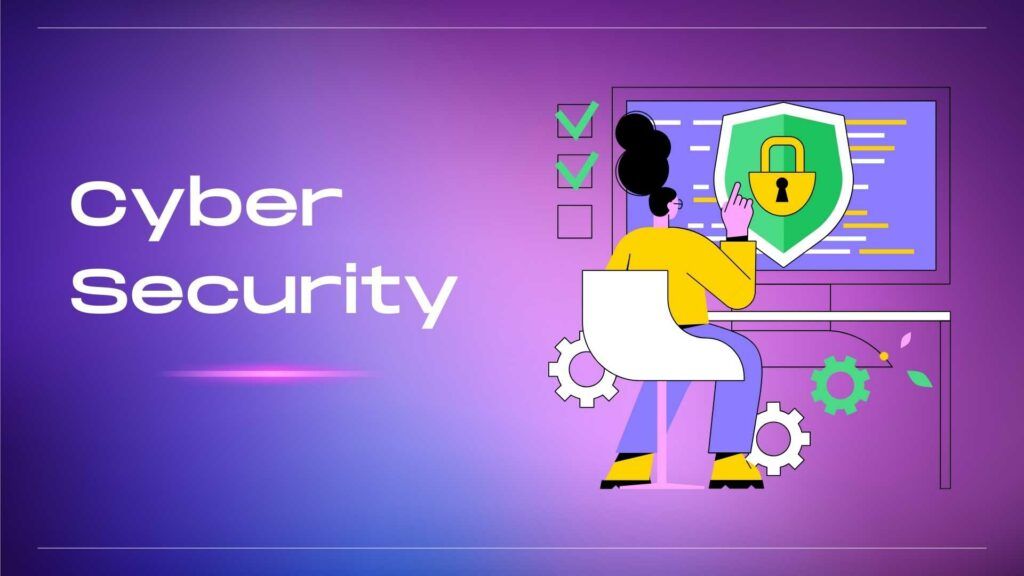 Various forms of cybercrime pose increasing threats, including:
Malware infections that phishing data or cripple operations.
Targeted hacking to steal credentials and gain network access.
Phishing campaigns aimed at tricking users into compromising access.
DDoS attacks that disrupt access to applications and online services.
Man-in-the-middle interceptions of insecure communications.
Robust network security defenses like next-gen firewalls, web gateways, intrusion prevention systems (IPS), and VPNs provide protection against these pervasive threats. The right controls can quickly detect and block malicious traffic and activities before major damage is inflicted.
3. Achieving Ongoing Compliance with Regulations
Most industries today face an array of regulations related to privacy, data security and consumer protection. These include standards like:
PCI DSS for securing payment card data.
HIPAA for protecting patient health records.
SOX for financial data integrity.
GDPR for safeguarding data of EU citizens.
Implementing and demonstrating compliance with these frameworks requires deploying the proper access controls, system hardening, audit controls, encryption and policies dictated by each regulation.
Network security technologies and practices enable organizations to continually comply with key mandates, avoiding steep fines for non-compliance.
4. Enabling Secure Remote Access
The dramatic growth in remote and mobile workforces makes VPNs and secure remote access capabilities indispensable. Employees accessing systems and data from home networks or public Wi-Fi pose huge risks without proper security.
Robust network security enables workflows like:
Secure VPN connectivity for telecommuters and contractors.
Multi-factor authentication (MFA) for validating user identities.
Mobile device management (MDM) for protecting smartphones and laptops.
With much of the workforce operating outside the office, securing endpoints and remote access is more critical than ever.
5. Boosting Productivity by Securing New Technologies
New technologies like cloud, mobile and IoT drive productivity gains and competitive advantage. But they also expand the attack surface.
By effectively securing the adoption of these innovations, network security enables your organization to tap into the benefits without undo risk:
Secure cloud migration provides scalable efficiency.
Support for BYOD policies drives mobile productivity.
IoT security unlocks smart facilities and supply chain gains.
Conversely, failing to secure these key initiatives leads to costly breaches or outages that negatively impact operations.
6. Protecting Company Reputation and Customer Trust
High profile data breaches consistently dominate headlines, damaging both consumer trust and brand reputation. Each incident makes the next breach more likely by signaling vulnerabilities.
Effective network security demonstrates your commitment to customers while helping avoid:
Public notification of data incidents as mandated by most data breach laws.
Loss of existing customers when trust is compromised.
Hesitation by prospects to share data or do business.
Negative brand association resulting from breach publicity.
For customer-centric organizations, network security plays a vital role in maintaining loyalty and reputation.
7. Reducing Legal and Liability Risks
Data breaches increasingly lead to lawsuits and financial liability when security negligence is established. Courts are holding organizations accountable for preventable incidents.
Having appropriate network security controls and technologies in place helps minimize legal and financial risks by demonstrating your security due diligence. Documentation of sound security programs can rebut assertions of negligence.
Network security measures like firewalls, patched systems, restricted access and encryption reduce liability from enabling breaches due to inadequate protections.
8. Enabling Digital Transformation Safely
Digital transformation and technology modernization initiatives enable new levels of efficiency, insights and capabilities. But they also create new risks if not secured properly.
Network security allows your organization to undertake strategic programs like:
Cloud migration and software-as-a-service safely.
Connecting business ecosystems via APIs securely.
IoT and industrial networks without exposure.
New customer engagement channels through mobile and web.
With the right security precautions tailored to these initiatives, your company can pursue innovation at scale without undo risk.
The Critical Importance of Network Security for All Organizations
As this article illustrates, network security delivers multifaceted protection that touches nearly every aspect of an organization. From safeguarding critical data to guarding against disruptive cyber events to enabling digital initiatives securely, network security is an indispensable investment.
In today's threat landscape, businesses cannot afford to overlook glaring gaps in their defenses. As attacks escalate, taking a proactive security posture minimizes loss and assimilation. With expert guidance, small and mid-size firms can implement layered controls pragmatically.
Prioritizing cybersecurity now helps avoid the severe costs and consequences of a breach later. In an age of increasing external threats and internal complexity, network security delivers business-critical assurance. Don't wait for an incident to underline its importance.
FAQs
How can SMBs budget for adequate network security?
Align needs to solutions with the best ROI based on risk assessments. Plan for phased implementations, lean on technical guidance. Consider managed security services for cost-effective expertise.
What are top network security best practices?
Multilayered endpoints, gateway and network protections, ongoing patching and hardware lifecycle management, security awareness training, incidence response readiness.
How can you measure return on security investments?
Quantify costs of breaches and outages avoided based on historical incident data and estimates. Models like ALE and ROI analyses help gauge value delivered back to the organization.