As technology becomes increasingly crucial for business success, having high-level IT leadership is a must. But hiring a full-time C-suite CIO is a major investment. For many companies, engaging an on-demand virtual CIO (vCIO) makes strategic and financial sense.
A vCIO provides CIO-level technology expertise, guidance, and project oversight as a part-time consultant. In this article, we'll look at how vCIOs partner with organizations to drive better IT strategy, operations, and project execution.
What is a Virtual CIO (vCIO)?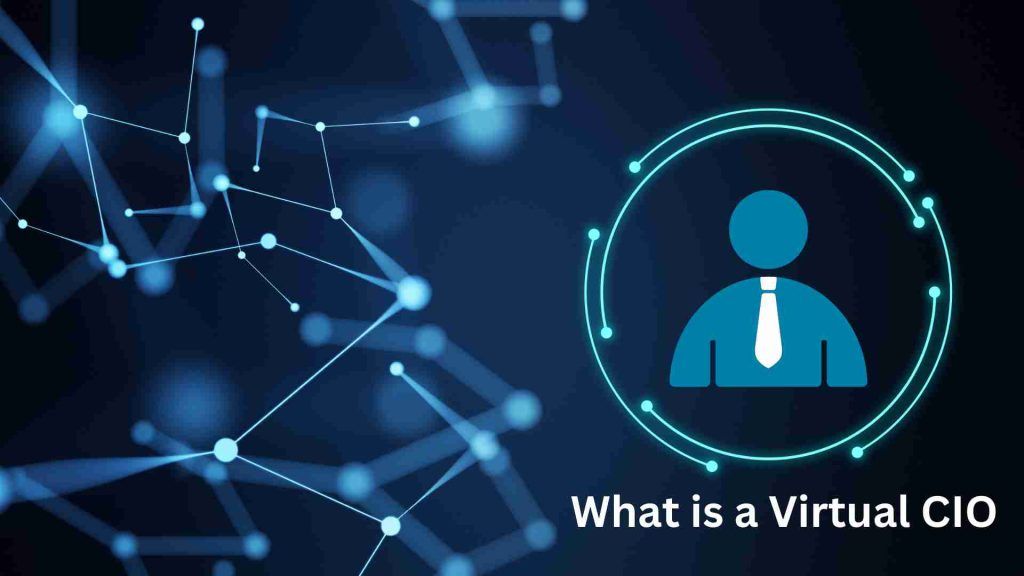 A virtual CIO is an experienced technology executive who serves as a strategic IT advisor on a part-time basis. Like a traditional CIO, they focus on long-term technology strategy, planning, and enabling key IT initiatives. But rather than being a dedicated full-time resource, a vCIO provides flexible support tailored to an organization's needs.
Common responsibilities a vCIO may undertake include:
Crafting multi-year IT strategic plans and technology roadmaps.
Vetting new IT investments and advising where to allocate budget.
Overseeing major projects like CRM or ERP implementations and migrations.
Providing unbiased insights on optimizing infrastructure and IT assets.
Mentoring and supplementing internal IT teams and leaders.
Translating technology capabilities into actionable business advantages.
A vCIO expands an organization's technology leadership capacity without the fixed cost of a salaried executive. Engagements are structured based on strategic priorities and key initiatives where high-level IT guidance is needed.
Why Leverage a Virtual CIO?
Here are some of the key benefits organizations can realize by engaging a vCIO:
Objective guidance: vCIOs have no vendor affiliation or internal politics influencing recommendations. You receive completely unbiased insights focused on your unique needs.
On-demand flexibility: vCIO services scale up and down based on changing initiatives. You get support tailored to strategic priorities without fixed long-term costs.
Specialized expertise: vCIOs bring deep expertise across a range of emerging technologies and IT domains to fill experience gaps.
Supplemental support: Rather than displacing internal IT staff, vCIOs mentor and expand capacity for technology leadership.
Cost efficiency: For many organizations, the project cost of a vCIO provides greater ROI than hiring a salaried CIO with benefits.
When Does Engaging a vCIO Make Sense?
While any organization can benefit from vCIO guidance, here are a few situations where on-demand CIO services provide high strategic value:
Rapidly growing companies – Growth strains existing IT resources. A vCIO provides technology leadership to scale intelligently.
Major IT projects upcoming – For initiatives like ERP/CRM rollouts, a vCIO oversees planning and execution.
Building a technology roadmap – vCIOs map out long-term infrastructure and application strategies.
Limited internal IT expertise – Supplement knowledge gaps at the management and executive level.
Business/IT alignment – Ensure technology priorities map to business objectives.
Periodic IT assessments – vCIOs perform in-depth audits identifying optimization opportunities.
Any technology transformation – vCIO guidance helps manage change and minimize risk.
Evaluating Potential vCIO Partners
With myriad consultants touting vCIO services, perform due diligence before engaging:
Look for demonstrated experience successfully overseeing initiatives similar to yours. Ask for case studies.
Ensure they take the time to understand your organization and goals. Avoid firms pushing pre-packaged solutions.
Ask how they stay current on the latest technologies and trends impacting your industry.
Understand what methodologies and frameworks they utilize for IT assessments and strategy development.
Inquire about communication rhythms, availability, onboarding plans, and key deliverables provided.
Get references to confirm satisfaction. Verify certifications and partnerships as well.
By selecting the right partner, a vCIO magnifies the strategic impact of IT for your business.
Keys Areas Where vCIOs Add Value
While engagements vary based on needs, vCIOs commonly provide high value in several areas:
IT Strategic Plans – vCIOs work collaboratively with stakeholders to craft forward-looking IT roadmaps that align infrastructure evolution to business goals.
Technology Assessments – vCIOs perform in-depth assessments benchmarking IT capabilities to identify optimization opportunities tied to priorities.
Project Governance – For major IT initiatives, vCIOs oversee planning, risk management, budgeting, execution pacing, and stakeholder communication.
Tech Investment Planning – Based on IT roadmaps, vCIOs guide prudent investment in new infrastructure and applications.
Change Management – vCIOs ensure new systems and process changes are adopted by staff with minimal disruption.
Cybersecurity – vCIOs provide unbiased audits of security controls and advise security roadmap improvements.
Future Outlook for Virtual CIO Services
As technology permeates every facet of business, the strategic value of vCIO engagements will only increase over time. Forward-looking organizations recognize the need for expanding high-level technology expertise through on-demand CIO partnerships.
Key trends influencing vCIO adoption include:
Growing demand from small/mid-size businesses seeking leadership.
Cloud, analytics, IoT, and AI requiring planning for integration.
Leveraging vCIOs for tactical project implementation beyond just strategy.
Tight talent market making hiring full-time CIOs more difficult.
Expanding recognition of the ROI on strategic IT guidance.
Partnering with a vCIO boosts any organization's technology IQ. On-demand access to CIO-caliber expertise enables confidently tackling today's increasing complex technology landscape.
Making On-Demand CIO Level Services Accessible for All
Historically, only large enterprises could justify having a dedicated top-tier technology executive. Virtual CIO partnerships now make this caliber of IT leadership accessible for organizations of all sizes at a fraction of the cost.
If your business lacks technology vision or expertise at the leadership level, engaging a professional vCIO may be one of the highest ROI investments you can make. With technology only growing in importance, partnering with a vCIO future-proofs your organization and ensures you maximize the business value of IT.
Conclusion
Partnering with an experienced vCIO provides on-demand access to technology leadership and expertise tailored to your organization's needs. For growing companies lacking robust internal IT support, a vCIO delivers high-impact guidance when you need it most. Evaluating potential vCIO partners requires careful due diligence to find the right fit. But those making this strategic investment are rewarded with amplified IT capabilities, smarter technology decisions, and accelerated execution on digitization initiatives.
FAQ's
How do vCIOs interact with internal IT staff?
vCIOs supplement and mentor internal teams. They do not replace existing staff. Clear boundaries ensure collaboration.
What experience should a vCIO have?
10+ years serving in senior enterprise IT roles like CIO or CTO is ideal. Look for expertise in your industry.
How do you decide if you need a full CIO vs. a vCIO?
A vCIO makes sense for most small-mid size businesses. Larger firms with ongoing strategic projects may benefit from a full-time CIO.
What qualifications should I look for in a vCIO?
Deep IT expertise, leadership experience, excellent communicator, strategic mindset, analytical, able to simplify complex concepts.
How do vCIO consulting fees typically work?
Project-based, hourly, monthly retainer or one-time assessment models. Ensure fee structure aligns to expected workload.